While Zomato's sales team is probably working hard to allay their CEO worries about meeting their sales target, Tofler takes a look at how they have performed in the past!
Founded in

2010

Revenue in FY14-15

INR 95 Cr

Loss FY14-15

INR 72 Cr
Zomato, incorporated in 2010, was co-founded by Deepinder Goyal and Pankaj Chaddah. It provides a restaurant search and discovery service through its website and mobile app. Zomato is present across 23 countries including India, UK, US, Australia, etc. and claims to be used in over 10,000 cities.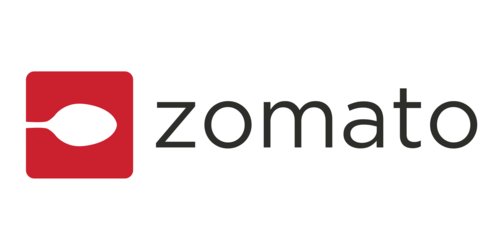 Zomato Media Private Limited, the owner company of Zomato, has filed its latest revenue figures with the Registrar of Companies. It has reported a revenue of INR 95 crores in FY 2014-15. This is more than 2.5 times the previous year's revenue of INR 36 crores.
Financial performance of Zomato
Out of the reported revenue of INR 95 crores in FY 2014-15, INR 78 crores has been reported as 'Revenue from advertisements '. Remaining INR 16 crores is reported to be from other sources, these include INR 14.7 crores from 'Net gain on sale current investment' and INR 1.4 crores from bank deposits. The company incurred expenses of INR 166 crores in FY 2014-15, thus making a loss of INR 72 crores as compared to a loss of INR 37 crores in the previous fiscal.
Out of INR 166 crores, the biggest expense for the company is employee expense at INR 98 crores. As per their website, their team comprises of over 2000 'Zomans'. The company was in the news recently for firing 300 employees.
The following graph summarizes their financial performance over the past 5 years: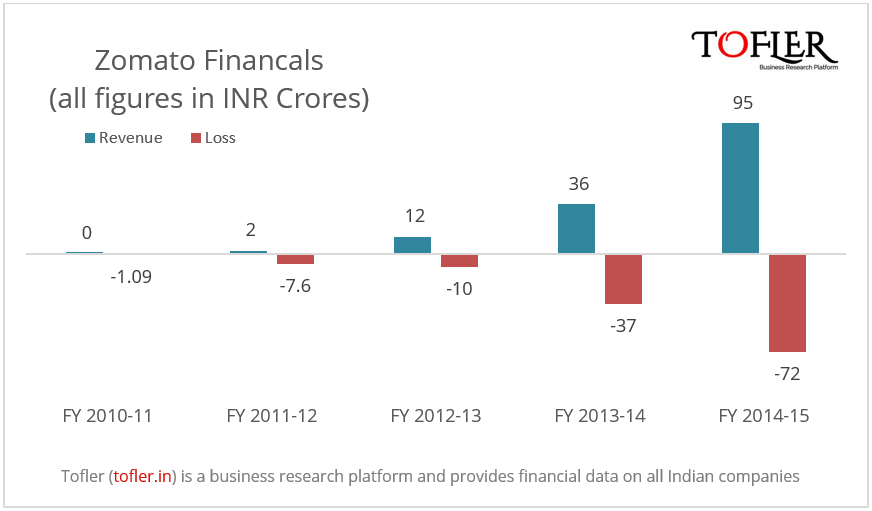 Shareholding Pattern
Info Edge (India) Limited is the largest shareholder in Zomato with 45.3%. The founders own 19.92% shares in the company. The shareholding pattern is as below:
[table id=3 /]
With a series of international acquisitions in food-tech space over the past two years and its foray into the online food ordering this year, Zomato seems to be all set to be one of the global leaders in this space.
---
This article was originally published here by Team Tofler.
Author– Vishal, a Sci-fi enthusiast, engineer by mistake and writer by choice, combines his eye for numbers with natural flair for storytelling to churn out Tofler's blogs.
Editor –  Anchal, founder at Tofler, is a CA, CS and has more than 5 years experience in company analysis. She likes to explore and track companies, their performance and senior management.
---