Finding a life partner is one of the most important and personal decisions that one can make. But it is not always easy to find the right match in today's fast-paced and complex world. That's where shaadi.com comes in. Shaadi.com is a social networking site that specializes in matchmaking and matrimony. In this blog, we will take a look at how shaadi.com started, how it works, and what makes it so successful.
| | |
| --- | --- |
| Founded | 1996 |
| Founder | Anupam Mittal |
| Headquarters | Mumbai, Maharashtra, India |
| Website | shaadi.com |
Shaadi.com is not just a website, it is a phenomenon that has transformed the way people approach marriage in India and beyond. With over 35 million users and 5 million success stories, shaadi.com has become the most trusted and preferred platform for finding a life partner.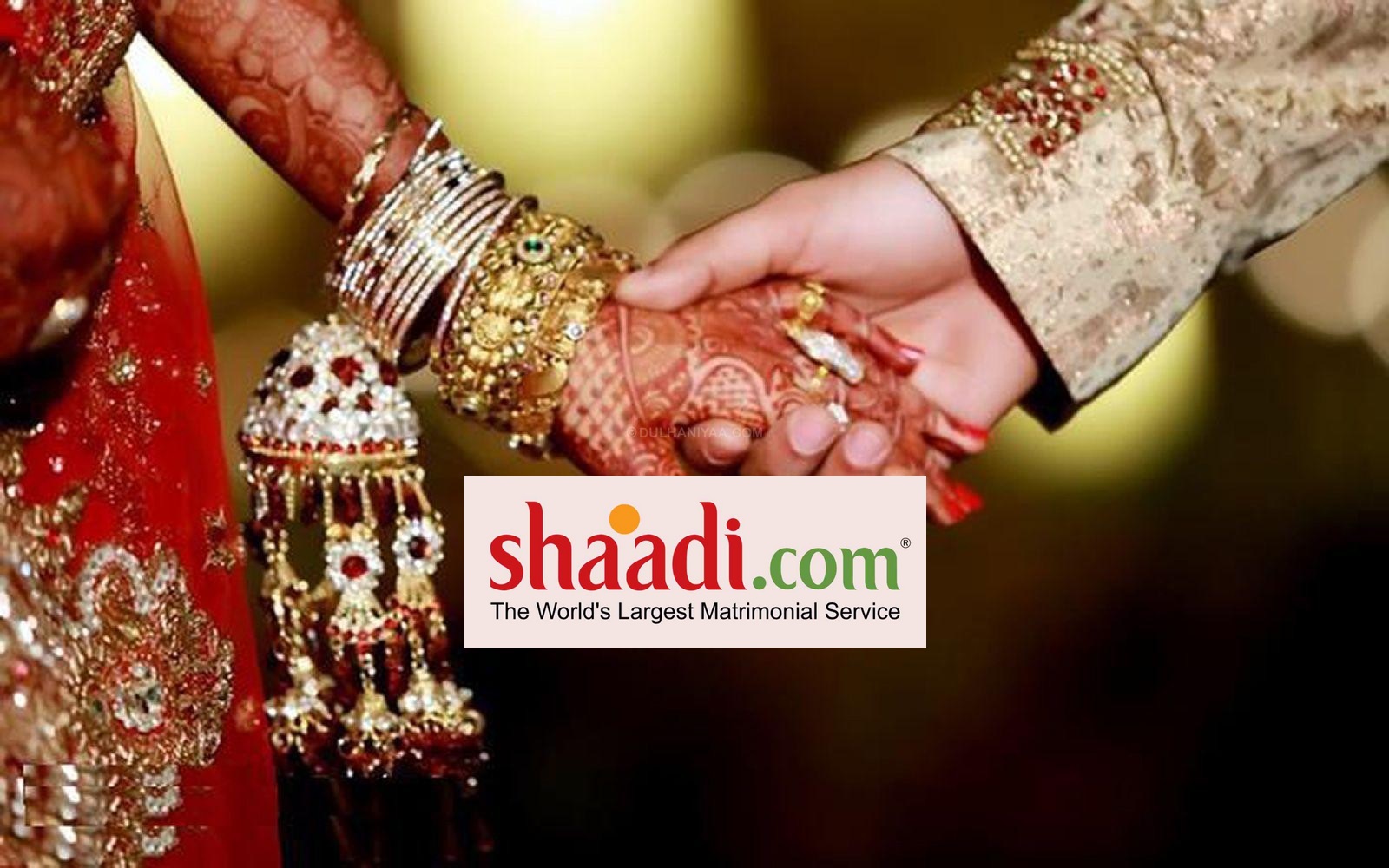 Shaadi.com is the flagship brand of People Interactive (I) Pvt Ltd. People Interactive was founded in 1997 to help architect India's Internet landscape. Today it is one of India's leading Internet companies and boasts of brands such as Shaadi.com, Shaadi Centre, Shaadilive, ShaadiTimes, Fropper.com, Makaan.com and Astrolife.com.
A Moment of Innovation: While seated in his father's office, Anupam Mittal came across a traditional matchmaker discussing the idea of finding a match for him. Initially seeking ways to politely decline the matchmaker's proposal, Mittal had a sudden realization – why not digitize the entire matchmaking process, eliminating its inherent inefficiencies? This epiphany sparked the idea that would change the course of matchmaking forever.
The Birth of Sagaai.com: In 1997, Anupam Mittal took his first step towards revolutionizing matchmaking by launching Sagaai.com. This experimental platform aimed to streamline the engagement process, offering a digital alternative to traditional matchmaking methods. Recognizing the need for a more universally understood name, the platform was rebranded as Shaadi.com in 1999, marking the beginning of a new era in the industry.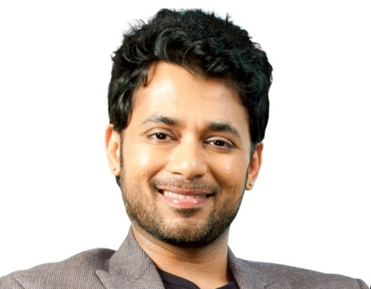 By 2001, Anupam Mittal made a life-altering decision. He left his job in the United States and returned to India, redirecting all his attention and efforts toward Shaadi.com. This pivotal move allowed him to fully immerse himself in the platform, attending to its requirements and nurturing its growth.
Founder & key people of Shaadi.com
With a vision to enhance the matchmaking process and broaden the horizons of potential life partners, Anupam Mittal embarked on a remarkable journey by founding Shaadi.com. This globally renowned platform has transformed the lives of millions of individuals, offering an unparalleled matching experience. In this article, we explore the inspiring story of Anupam Mittal and his dedicated team, who have successfully revolutionized the way people find their life partners.
Gourav Rakshit: He is the COO of shaadi.com. He joined shaadi.com in 2009 as Chief Operating Officer (COO) and is responsible for leading the growth strategy, product development, analytics and customer service for Shaadi.com.
Aditya Save: He is the CMO of shaadi.com. He joined shaadi.com in 2015 as Chief Marketing Officer (CMO) and is responsible for driving the company's brand strategy, marketing communication, consumer insights and media planning for Shaadi.com.
Siddharth Sharma: He is the CTO of shaadi.com. He joined shaadi.com in 2016 as Chief Technology Officer (CTO) and is responsible for driving technology innovation, engineering excellence and product delivery for Shaadi.com.
Strategies behind shaadi.com success:
Shaadi.com, a pioneer in the online matrimonial industry, shattered barriers and stereotypes to revolutionize the way people find life partners. The company endorsed Chetan Bhagat to promote the brand name. Here are the key strategies that propelled Shaadi.com to overcome industry challenges.
Trust and Safety: Shaadi.com prioritized user safety with robust verification processes, establishing trust among members and ensuring authentic profiles for secure connections.
Cultural Inclusivity: Recognizing the importance of diverse backgrounds, Shaadi.com facilitated intercultural connections, challenging stereotypes associated with traditional matchmaking practices.
Technological Advancements: By embracing emerging technologies, Shaadi.com enhanced the user experience, offering advanced search algorithms, personalized recommendations, and interactive features.
Success Stories: Promoting real-life success stories, Shaadi.com countered negative stereotypes, showcasing the platform's positive impact and inspiring others to explore its possibilities. Campaigns like "Say No to Child Marriage", "#FastForHer" were some of the very successful campaigns.
User Empowerment: Shaadi.com empowered users with comprehensive tools, such as detailed profiles, compatibility tests, and personalized assistance, dispelling misconceptions about online matchmaking.
The marketing strategies that helped Shaadi.com
has undertaken various initiatives to expand its customer base, entertain users, and create awareness in society. This article explores the diverse endeavors undertaken by Shaadi.com, from opening centers across Indian cities to launching engaging campaigns that address social issues and promote love.
Expanding Reach and User Engagement: Shaadi.com established 123 centers across 72 Indian cities, with plans for further expansion to 250, enhancing accessibility and localized assistance for users.
Creating Awareness and Addressing Social Issues: Shaadi.com introduced a 'Dowry calculator' highlighting the social evil of dowry, receiving appreciation from over 35 countries. The game 'Angry Brides' raised awareness about dowry culture and child marriage, garnering significant media attention and global appreciation.
Addressing Gender Inequality and Encouraging Dialogue: Through social media platforms, Shaadi.com initiated discussions on gender inequalities, sparking a massive response with over 1,872,272 people pledging their support. The campaign's hashtag #fastforher trended with 78 million impressions, fostering engagement on Facebook and Twitter.
Celebrating Love and Sharing Success Stories: Shaadi.com's Valentine's Day campaign, #WoEkBaat, showcased the platform as a promoter of love, sharing around 6 million success stories. Influencer couples on Instagram played a significant role in driving this campaign.
Acquisition & Investors:
Shaadi.com has acquired other startups to enhance its offerings and capabilities. Shaadi.com has acquired Frivil, a dating app that uses gamification to match users based on their popularity and attractiveness. Shaadi.com has also acquired Thrill Group, a startup that included two dating products, Frivil and Fropper, founded by expat entrepreneurs Josh Israel and Devin Serago.
Shaadi.com has 2 investors who have supported its growth and expansion. They are:
Sequoia Capital India has a board seat in shaadi.com , provides strategic guidance and mentorship to the shaadi.com team, and helps shaadi.com with networking and access to other potential partners and investors.
InnoVen Capital provides debt capital to shaadi.com to help it with working capital needs, growth initiatives, acquisitions, etc and also helps shaadi.com with financial management and risk mitigation.
Shaadi.com is a success story that has inspired millions of people to believe in love and marriage. It has created a platform that connects people from different backgrounds, cultures, and countries who share a common goal of finding their life partner. Shaadi.com has also been a catalyst for social change by challenging the norms and stereotypes of the traditional matchmaking industry.