Licious is a Bengaluru-based company that delivers fresh meat and seafood to customers across India. Founded in 2015 by Vivek Gupta and Abhay Hanjura, Licious operates on a farm-to-fork model, owning the entire back-end supply chain and the cold chain. Licious aims to provide a hygienic, convenient, and quality alternative to the unorganized and unpleasant meat market in India. In this blog post, we will explore how Licious has grown from a small startup to a unicorn company with over $488 million in funding and a presence in 15 cities. We will also look at the challenges, opportunities and future plans of Licious as it strives to become the one-stop platform for fresh meat and seafood lovers in India.
| | |
| --- | --- |
| Founders | Vivek Gupta and Abhay Hanjura |
| Founded | September 2015 |
| Headquarters | Bangalore |
| Website | licious.com |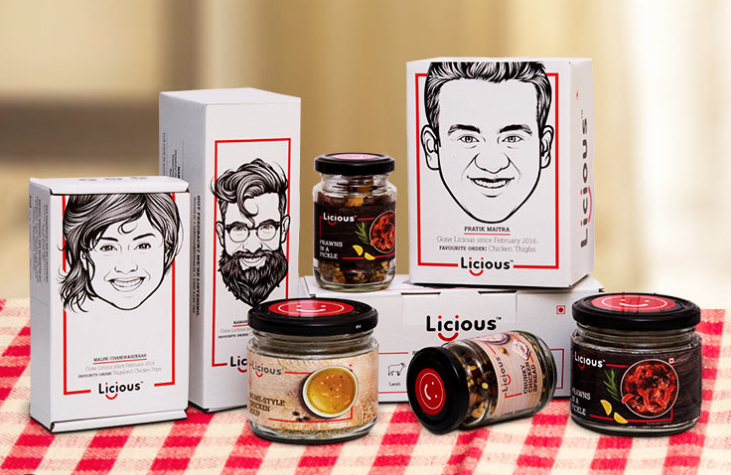 Licious officially operates as Delightful Gourmet Private Limited, it is the prominent direct-to-consumer meat and seafood brand, has recently etched its name in Indian business history as the country's first unicorn company in the D2C segment for the year 2021. This remarkable feat not only solidifies Licious' standing but also highlights its exceptional growth and potential. On October 5, 2021, the long-awaited moment arrived when Licious officially entered the elite unicorn club, securing its position as the 29th unicorn in India.
| | |
| --- | --- |
| Operating Revenue | Over INR 500 cr |
| EBITDA | -127.50 % |
| Networth | 777.61 % |
| Return on Equity | -98.11 % |
| Total Assets | 480.77 % |
| | |
Buy the full financial report of Licious
Licious' ascent to unicorn status is a testament to the brand's unwavering dedication, innovative approach, and remarkable achievements within the direct-to-consumer industry. By achieving this milestone, Licious has set a new standard for aspiring D2C companies in India, serving as an inspiration for others to strive for excellence.
The story behind start of Licious
Licious was born out of the frustration and dissatisfaction of two meat lovers who could not find good quality and hygienic meat in the Indian market. Vivek Gupta and Abhay Hanjura, both from non-vegetarian families, were working in different sectors when they decided to quit their jobs and start Licious in 2015.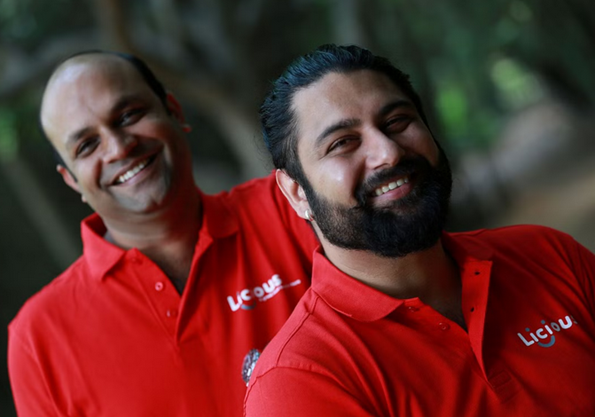 They wanted to create a brand that would offer fresh, clean and safe meat and seafood to customers who value quality and convenience. They also wanted to disrupt the unorganized and unpleasant meat market in India, which was dominated by local butchers and vendors with poor hygiene standards and inconsistent supply.
They started with a small team of 10 people and a delivery center in Bengaluru, where they sourced meat from local farms and processed it in their own facility. They launched their website and app, where customers could order meat and seafood online and get it delivered within 120 minutes.
How Licious achieved unicorn status from a startup?
Licious has achieved remarkable growth in the last six years by leveraging its unique farm-to-fork model, its focus on quality and hygiene, its customer-centric approach and its product innovation. Licious has expanded its presence from one city (Bengaluru) in 2015 to 15 cities across India by 2021, serving over 2 million orders per month.
Licious has also diversified its product portfolio from fresh meat and seafood to ready-to-cook and ready-to-eat products, such as marinated meats, kebabs, spreads, soups and pickles. Licious has also launched UnCrave, a plant-based meat brand, to cater to the growing demand for alternative proteins.
Licious has raised over $488 million in funding from various investors, including Temasek, IIFL AMC, Mayfield India, Bertelsmann India Investments and Vertex Ventures. In October 2021, Licious became India's first direct-to-consumer unicorn with a valuation of over $1 billion. Licious aims to become the one-stop platform for fresh meat and seafood lovers in India and beyond.
Diversified Revenue Streams: Licious derives a significant portion of its revenue from the sale of meat products, seafood, marinades, and eggs. These delectable offerings have captivated the taste buds of customers, contributing substantially to the company's overall income. Additionally, Licious generates revenue through efficient product delivery and various related services, further strengthening its financial position.
Expanding Customer Base: Over the years, Licious has garnered an impressive following, with more than 1 million unique customers to date. This substantial customer base is a testament to the brand's reputation for delivering quality products and exceptional service. Customers trust Licious to meet their meat and seafood requirements, consistently relying on the company for a satisfying culinary experience.
Average Basket Size and Revenue Milestones: Licious boasts an average basket size of INR 700, highlighting customers' preference for multiple items in a single purchase. This not only demonstrates the diverse range of offerings available but also signifies the brand's ability to cater to a wide variety of culinary preferences.
In its initial year, Licious achieved a commendable revenue of INR 1.47 crores, reflecting the company's rapid growth and market acceptance. Building on this early success, Licious witnessed a substantial increase in revenue in FY2019-20, with a remarkable collection of INR 131.8 crore. These impressive financial achievements underscore the brand's ability to capitalize on market opportunities and satisfy customer demands.
Licious' recognition as India's first direct-to-consumer unicorn in 2021 is an extraordinary accomplishment for the brand and the industry as a whole. As the 29th unicorn of the country, Licious' journey to success has been one of relentless determination and vision. By attaining this coveted status, Licious has firmly established itself as a leader in the D2C space, and its achievement serves as a beacon of hope for emerging companies seeking to make their mark.