From a modest online bookstore to becoming India's e-commerce titan, Flipkart has rewritten the rules of shopping and transformed the way we experience retail. From fashion and electronics to groceries and beyond, Flipkart has consistently pushed boundaries, embracing cutting-edge technology and delivering personalized experiences through AI-powered solutions. The company initially focused on book sales before expanding into other product categories such as consumer electronics, fashion, and lifestyle products. Flipkart has since become one of the largest e-commerce companies in India and was acquired by Walmart in 2018.
| | |
| --- | --- |
| Founders | Sachin Bansal, Binny Bansal |
| Founded | 2007 |
| CEO | Kalyan Krishnamurthy |
| Headquarter | Bengaluru |
| Website | flipkart.com |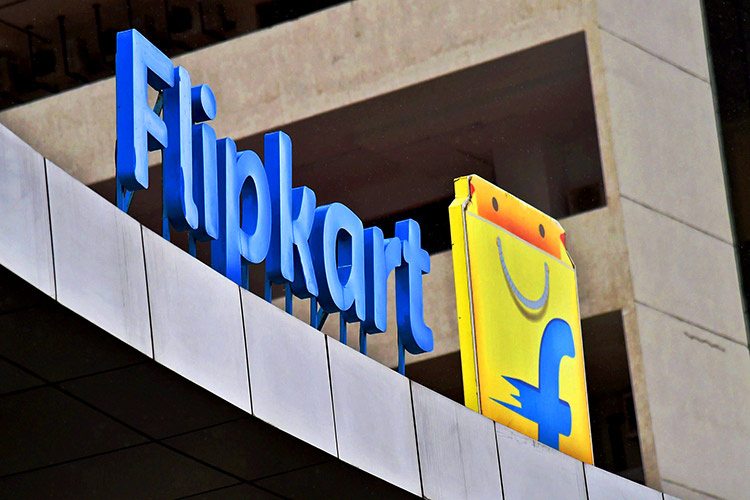 Flipkart has been successful in India since its inception in 2007. Flipkart has been able to achieve this success by providing a wide range of products and services to its customers at competitive prices. Flipkart has also been successful in creating a strong brand image and customer loyalty through its innovative marketing strategies and customer service. Flipkart has also been successful in expanding its business by acquiring other companies such as Myntra and Jabong. Flipkart has also been successful in raising funds from investors such as SoftBank, Tencent, and Microsoft.
| | |
| --- | --- |
| Operating Revenue | Over INR 500 cr |
| EBITDA | -24.17 % |
| Networth | 106.54 % |
| Debt/Equity Ratio | 0.05 |
| Return on Equity | -32.91 % |
| Total Assets | |
Founding and Early Years:
Flipkart was the brainchild of Sachin Bansal and Binny Bansal, two former colleagues at Amazon who shared a passion for e-commerce and a vision to transform India's retail landscape. Hailing from the prestigious Indian Institute of Technology (IIT) Delhi, the duo recognized the untapped potential of online shopping in India, which was still in its nascent stages at the time.
The Bansal brothers initially set out to create an online bookstore that catered to the needs of Indian readers. They started small, operating out of a modest two-bedroom apartment in Bengaluru. Flipkart launched its website in 2007, offering an extensive collection of books and delivering them to customers' doorsteps.
Flipkart's meteoric rise to become India's leading e-commerce giant can be attributed to its ability to innovate and disrupt the retail landscape. By implementing ingenious strategies, Flipkart not only transformed the way Indians shop online but also set new benchmarks for customer experience and industry practices. In this article, we explore some of the innovative strategies that have propelled Flipkart to its current position of prominence.
Cash-on-Delivery: Overcoming Payment Barriers Recognizing the prevailing lack of trust in online payments and limited credit card penetration in India, Flipkart introduced the game-changing "Cash-on-Delivery" option. This innovative strategy allowed customers to pay for their purchases in cash at the time of delivery. By addressing the concerns related to online payments, Flipkart expanded its customer base and gained the confidence of millions of hesitant online shoppers.
30-Day Return Policy: Ensuring Customer Satisfaction Flipkart revolutionized the e-commerce landscape in India by introducing a generous 30-day return policy. This customer-centric strategy not only instilled confidence in buyers but also established Flipkart as a brand that prioritized customer satisfaction. The hassle-free return process helped mitigate the risks associated with online shopping and built trust, ultimately leading to increased customer loyalty.
Big Billion Day: Unleashing the Power of Sales Events In 2014, Flipkart launched its groundbreaking sales event, "Big Billion Day," which created a massive buzz across the country. This annual event offers significant discounts across various product categories, attracting a massive influx of shoppers. Flipkart leveraged the power of this event to generate enormous sales volumes, gain a competitive edge, and solidify its position as the go-to platform for exclusive deals and discounts.
Smart Logistics and Last-Mile Delivery Solutions: Flipkart invested heavily in building a robust logistics infrastructure to overcome the challenges of delivering products across India's vast geographical expanse. The company developed innovative last-mile delivery solutions, including tie-ups with local delivery partners and the introduction of its own logistics arm, Ekart. These initiatives streamlined the delivery process, reduced transit times, and improved the overall customer experience.
Personalization: Flipkart harnessed the power of artificial intelligence (AI) and machine learning (ML) to personalize the shopping experience for its customers. By leveraging customer data, browsing history, and preferences, Flipkart provides personalized product recommendations, tailored offers, and targeted marketing campaigns. This level of personalization enhances the overall shopping experience, increases customer engagement, and drives repeat purchases.
Acquisition and Expansion of Flipkart: Paving the Path to E-commerce Dominance
Flipkart's acquisition spree has played a pivotal role in its growth and evolution. One of the notable acquisitions was the purchase of Myntra, a leading fashion e-commerce platform, in 2014. Subsequently, Flipkart acquired Jabong, another prominent fashion retailer, further solidifying its dominance in the fashion industry.
In 2018, Flipkart made headlines when it became the target of one of the largest e-commerce acquisitions globally. US retail giant Walmart acquired a 77% stake in Flipkart for approximately $16 billion. This landmark partnership brought Walmart's extensive retail expertise, supply chain capabilities, and global network to Flipkart.
Expansion:
The acquisition by Walmart fueled Flipkart's expansion into new business verticals. One of the significant expansions was Flipkart's entry into the grocery delivery segment. Leveraging Walmart's expertise in the grocery industry, Flipkart launched Flipkart Supermart, offering a wide range of groceries and household essentials to customers. This strategic move allowed Flipkart to compete with established players in the market and cater to the growing demand for online grocery shopping.
The acquisition and subsequent expansions have solidified Flipkart's position as India's leading e-commerce player. With a robust infrastructure, a vast product range, and a customer-centric approach, Flipkart continues to innovate and shape the future of e-commerce in India. The strategic acquisitions and expansions have not only fueled Flipkart's growth but also enabled it to provide a seamless and enriching shopping experience to millions of customers across the country.