Sugar Cosmetics, an esteemed Indian cosmetics brand, has become synonymous with quality, innovation, and customer-centricity. Since its inception in 2015 by Vineeta Singh and Kaushik Mukherjee, Sugar Cosmetics has emerged as a game-changer in the beauty industry, offering an extensive range of makeup products for the face, eyes, and lips. This article delves into the remarkable journey of Sugar Cosmetics, highlighting its commitment to excellence, strategic marketing campaigns, and expansion endeavors.
| | |
| --- | --- |
| Founders | Kaushik Mukherjee and Vineeta Singh |
| Founded | 2015 |
| Headquarters | Mumbai, Maharashtra, India |
| Website | www.sugarcosmetics.com |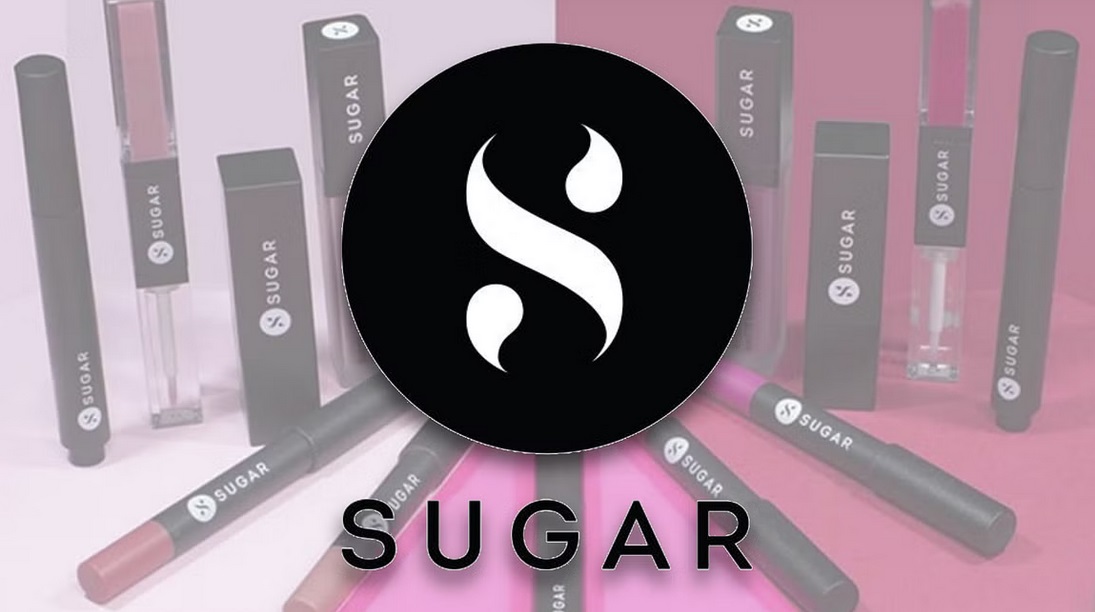 Sugar Cosmetics has set itself apart with its unwavering dedication to providing high-quality products that cater to the diverse needs of makeup enthusiasts. From foundations to eyeshadows and lipsticks, Sugar Cosmetics excels in delivering formulas that combine exceptional performance with a vibrant color palette. The brand's commitment to innovation is also evident in its creative marketing campaigns, which captivate consumers and spark excitement within the beauty community.
The trademark "SUGAR Cosmetics" is the exclusive property of "Vellvette Lifestyle Private Limited," the parent company behind the brand.
| | |
| --- | --- |
| Operating Revenue | INR 100 cr – 500 cr |
| EBITDA | -307.78 % |
| Networth | -38.67 % |
| Debt/Equity Ratio | 0.68 |
| Return on Equity | -94.25 % |
| Total Assets | 4.24 % |
Founders and brand image:
Founded by Vineeta Singh and Kaushik Mukherjee, Sugar Cosmetics has flourished under their visionary leadership.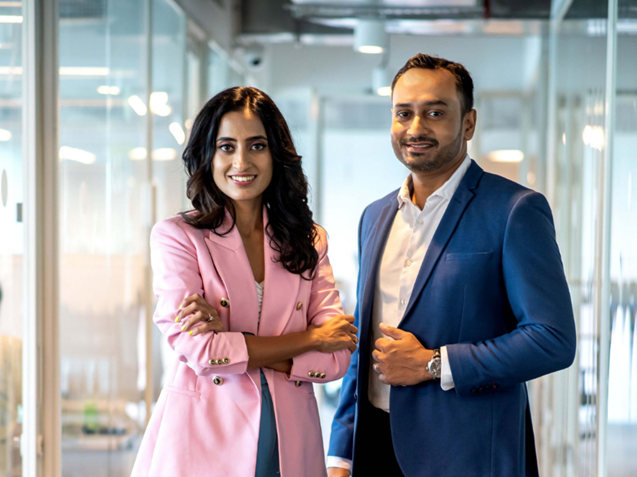 The duo's passion for beauty and entrepreneurship has fueled the brand's success. By focusing on delivering innovative and trendsetting products, Sugar Cosmetics has crafted a strong brand image that resonates with its target audience. The brand's dedication to quality, coupled with its consistent efforts to stay ahead of industry trends, has earned it a loyal customer base.
In its early days, Sugar Cosmetics faced the challenge of establishing itself amidst a highly competitive beauty industry. However, the brand's commitment to excellence and its innovative approach helped it overcome these hurdles. Sugar Cosmetics quickly gained recognition for its thoughtfully curated range of products that catered to diverse skin tones and needs, setting itself apart from the crowd.
Sugar Cosmetics focused on creating a distinct brand identity that resonated with its target audience. The brand's chic packaging, edgy marketing campaigns, and inclusive messaging struck a chord with beauty enthusiasts across the country. By actively engaging with its customers through social media and events, Sugar Cosmetics fostered a sense of community and loyalty.
From the outset, Sugar Cosmetics prioritized quality and innovation, ensuring that every product delivered exceptional performance and met stringent industry standards. Through extensive research and development, the brand introduced breakthrough formulas, vibrant shades, and trendsetting textures that captivated makeup lovers. This dedication to innovation became a hallmark of Sugar Cosmetics, establishing its reputation as a go-to brand for beauty enthusiasts seeking cutting-edge products.
Expansion efforts undertaken by Sugar Cosmetics
Sugar Cosmetics' expanding horizons reflect its unwavering commitment to becoming a globally recognized beauty powerhouse. Here are the remarkable expansion efforts undertaken by Sugar Cosmetics, as the brand sets its sights on a global stage and spreads its beauty influence far and wide.
International Market Penetration: Recognizing the immense potential of the global beauty market, Sugar Cosmetics strategically ventured into international territories. The brand meticulously identified target markets and tailored its product offerings to cater to diverse cultural preferences. Through strategic partnerships with renowned beauty retailers and e-commerce platforms, Sugar Cosmetics introduced its iconic range of makeup products to international customers, igniting a newfound appreciation for its innovative formulations, vibrant colors, and inclusive ethos.
Digital Footprint and E-commerce Dominance: In the era of digitalization, Sugar Cosmetics swiftly embraced the power of e-commerce to reach a global audience. Leveraging cutting-edge technology and digital marketing strategies, the brand expanded its online presence, making its products accessible worldwide. By offering seamless online shopping experiences, personalized recommendations, and swift international shipping, Sugar Cosmetics established a strong digital footprint, capturing the attention of beauty enthusiasts across the globe.
Product Diversification and Localization: Understanding the importance of catering to diverse markets, Sugar Cosmetics focused on product diversification and localization. By conducting thorough market research, the brand developed region-specific offerings tailored to the unique beauty needs and preferences of different countries. This localization strategy ensured that Sugar Cosmetics' products resonated with international customers, creating a sense of familiarity and connection.
Retail Expansion: Complementing its online presence, Sugar Cosmetics embarked on a strategic retail expansion to establish a physical presence in key international markets. By partnering with select retailers, the brand secured shelf space in prominent beauty stores, allowing customers to experience its products firsthand and interact with knowledgeable beauty advisors. This retail expansion strategy strengthened the brand's visibility and accessibility, paving the way for further growth and customer engagement.
Sugar Cosmetics were marked by the passion, perseverance, and commitment of its founders. Through their vision, the brand carved a niche in the beauty industry, offering quality products that celebrate individuality and empower self-expression. With a focus on innovation, inclusivity, and building a strong brand identity, Sugar Cosmetics emerged as a frontrunner in the Indian beauty market. Today, it continues to captivate beauty enthusiasts with its innovative formulations, vibrant hues, and unwavering dedication to excellence.