"I have been using Tofler Company 360 for the past two years and have been extremely happy with the product. It has become a one touch source for all our market research on companies and keeping us well informed about the financial data of our competitors and suppliers, thereby helping us in our decision making. The customer relationship team has been very helpful with useful tips in using the product to the full extent."
Mr. Ashok Pothy, Director, Pothy Sarees
"We have been using Tofler for over a year now & are quite glad about the insights. The year-wise financial graphical charts help to understand the competitors & partners. The stakeholder analysis of companies helps us to reach out to particular influencers. It has helped us in taking a lot of strategic decisions. We expect the same level of services from them in the times to come."
Mr. Prem Sarit Acharya (Strategic consultant to CEO), CSM Technologies Private Limited
"I use Company360 extensively, for market and competition study. The platform is very intuitive, easy to understand, and very interactive. I like the ease of use, and it provides relevant data very quickly. The reports/financials export feature is also very good, I like the convenience of being able to download the reports and analyze them. Great tool, works very well!"
Mr. Gaurav Agarwal, President, Hygiiaventures, Investment firm
"Tofler is a great platform to compare, benchmark and analyse financial numbers. We use it to assess and qualify customers, vendors and associated partners based on their business performance. We wish them success in their effort to collate and interpret all companies financial data to meaningful use to mitigate risk and help in taking the business decision at the right time."
Mr. Nilesh Sinha, Founder, Procam logistics
"I have been a subscriber to Tofler for a while now . The analysis is comprehensive and very useful for me and my business. Whenever I have a clarification, Team Tofler helps me with simple, clear instructions to solve the issue. Very impressed with their customer service."
Mr. Habib Hussain, Director, AVThomas Leather (manufactures leather products)
Company360


Credits

Company360


Quarterly

Company360


Annual



Company360


Enterprise


Ideal for large businesses
Price
INR 349 + GST
per credit
INR 9000 + GST
INR 28000 + GST
A comprehensive business information platform that includes details like detailed financial history, litigation, credit ratings, group structures, director details, industry screener and much more.

Learn more

For trial or demo, please write to

support@tofler.in

View 1 minute demo
Company 360 credits
(One credit unlocks / updates one company)
As bought
40
140
Includes access to Tofler's existing database
close
check
check
Period of access
One year
3 months
One year
Price for buying extra Company360 credits
INR 349 + GST
INR 249 + GST
INR 249 + GST
Includes:
Financial highlights for 5 years and charts
check
check
check
Latest 3 year financial filings and ratios
check
check
check
Latest shareholders return
check
check
check
Company pdf reports download
check
check
check
Financial alerts on unlocked companies
check
check
check
Financial alerts on companies added to list
close
check
check
Custom lists feature
close
check
check
Company network
check
check
check
Company comparator
check
check
check
Price
INR 349 + GST
per credit
INR 9000 + GST
INR 28000 + GST
Start free 5-day trial
Buy credits
Subscribe
Subscribe
How many companies are there in Company360?
It has over 1.5 million companies including listed, unlisted and private companies. We keep adding new companies and updating the information regularly.
What if information on company I am looking for, is outdated or not there?
Tofler regularly updates the operating companies in India. However, given an infinite universe, it might happen, that financial information on a given company is not there or not updated. In such case, you can hit the yellow color 'Request information' tab. However, registration information along with contact details and directors is available on all companies in India and is regularly updated.
How many times can I request information by hitting 'Request information' tab?
This depends on the plan you are subscribing to. You will find this under 'Company360 credits' in the Company360 plans information above.
Would the company know I am looking at it?
Absolutely NOT.
What is the source of information?
Audited financial filings submitted by companies to Ministry of Corporate Affairs.
Can I find information on any company in India?
Yes, you find information on any company in India in Company360. In case it is not there, you only need to click at 'Request Information' tab to get it.
Would I get GST input for the GST charged in the invoice?
Yes. Once you subscribe, you will receive an email from Team Tofler asking for your GST details. After you share the details with us, you will receive the GST invoice to claim the input.
What will happen after I have purchased the Company360 subscription?
You will immediately receive an email from Tofler providing you the link to access Company360 and asking for your GST details to claim the input. You will also get the helpdesk number to reach out to in case of any issues.
Join
5,000+

amazing businesses that use Tofler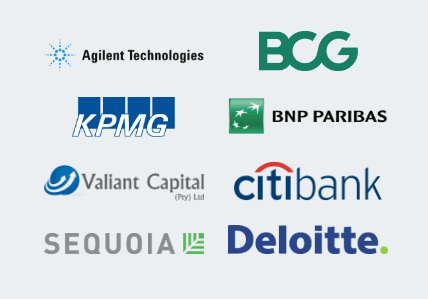 Why choose Tofler
Company360
Simplified Analysis
1
Stop trying to make sense of complicated reports and numbers. Tofler provides easy to read business reports alongwith simplified analysis for quick decisions.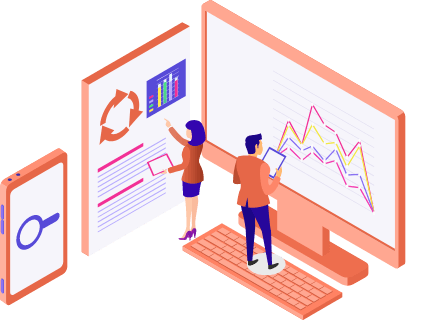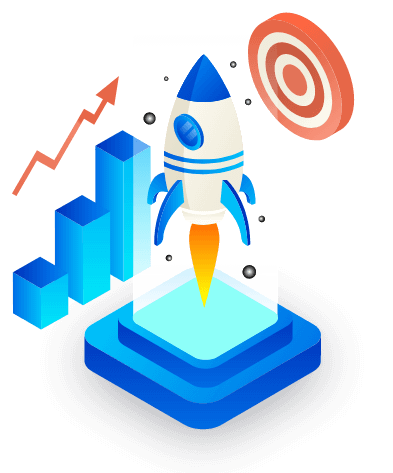 At The Right Time
2
Don't spend time waiting for reliable information and analysis on businesses. Get them instantly and get alerted about new developments with Tofler alerts.
In A Single Place
3
Eliminate the hassle of collating information from multiple sources. Get all information and analysis at one place with a single click.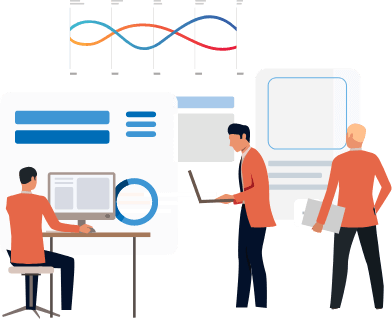 Use Tofler
Company360

for
Competition benchmarking
To benchmark your performance, it is essential to know how your competition is doing.
With Tofler, compare important financial numbers, operational performance, sources of funds, growth, profit margins, capex and more.
Comprehensive information about your competitors helps you better assess both your performance and your opportunities.
Client research
Know thy customer is a mantra that we hear repeatedly. But what exactly do you need to know and how?
With Tofler, monitor your client's revenue growth, profit margins, days payable, other business interests, decision makers, major expenses and more.
The right information at the right time empowers you in your negotiations with your existing and potential clients.
Vendor onboarding
The quality of your vendors determines the success of your business.
With Tofler, verify and assess financial strength, growth, genuineness, and capability of your vendors.
Choosing the right vendors goes a long way in maintaining continuity and smooth functioning of your business.

Create custom lists of vendors, customers, etc.

Compare financials of companies

Download latest financial statements
Access to over 15 lac Indian companies
Join businesses and individuals that trust Tofler
Media
Citations
"ACCORDING TO TOFLER…"
The media relies on Tofler when they want insight and data on emerging industries,
suspicious business activity, startups and innovation. Some of the media houses that rely on us: