WS Retail Services has reported in its latest profit and loss statement, total revenues of INR 4,543 Crore in the FY 16-17. Until 2013, WS Retail was a subsidiary of Flipkart that held inventory and front end operations. Currently it is Flipkart's largest seller.
Incorporated in

2009

Revenue FY 16-17

INR 4,543 Cr

Loss FY 16-17

INR (11.3) Cr
Financial Performance of WS Retail
The company's latest financial statement reports a fall in revenues by 67% from INR 13,921 Crore in FY 15-16. Most of the company's revenues are earned from the sale of products on Flipkart. In FY 15-16, Flipkart reported combined revenues of INR 15,440 crore.
WS Retail's profits have also dropped in this period from INR 5.2 Crore to a loss of INR 11 Crore. These figures are a result of Flipkart scaling back the contribution of WS Retail on its portal, since new  FDI rules say that a single vendor cannot account for more than 25% of the total sales of an online marketplace.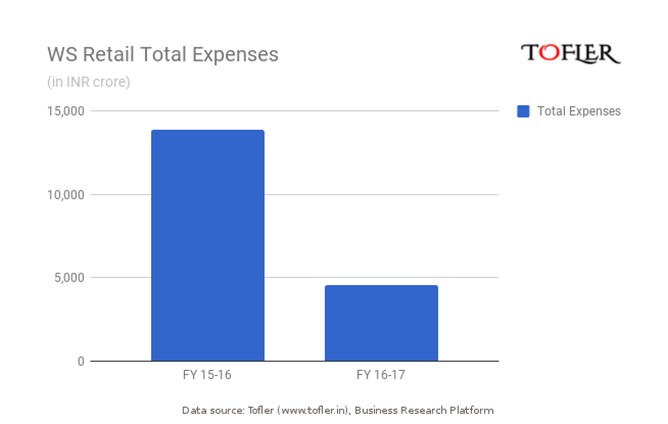 During the same period, there was a significant drop in the total expenses from INR 13,912.7 crore in FY 15-16 to INR 4,548.5 crore in FY 16-17, which is a drop of 67%. The management has been taking steps to reduce expenses, leading to a significant drop in purchases of stock-in-trade, employee benefit expenses and other major expenses.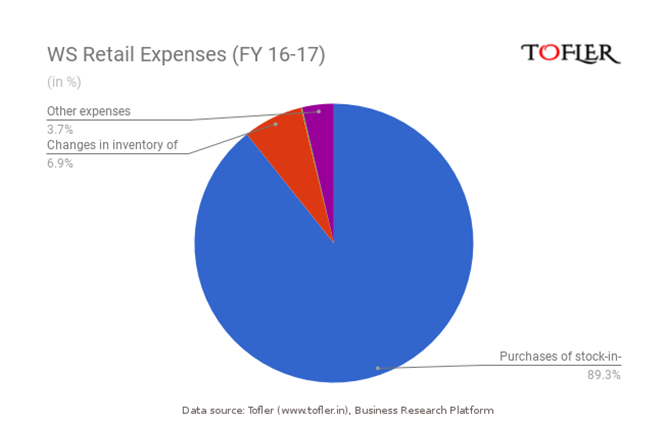 About WS Retail
WS Retail was incorporated in 2009 and has its headquarters in Bengaluru. The e-commerce company sells products online, largely through Flipkart. It was a subsidiary of Flipkart until 2013, when it was sold off to High Net Worth Individuals. However, even until 2016, the company continued to dominate the sales on Flipkart. At one time, Flipkart-exclusive brands like Motorola, Xiaomi, Sansui and LeEco and others were sold only through WS Retail.
But WS Retail's contribution to Flipkart is slated to be slowly phased out in the next six to eight quarters because of the new 25% rule. A company that accounted for nearly 80% of Flipkart's revenues a year ago is likely to see sharper drops in revenues in the coming quarters. While the Flipkart founders had sold WS Retail to the CEO of OnMobile and other investors, it is believed that the company is still affiliated with Flipkart through Singapore holding companies.
(For annual reports, financial statements, company research reports, directors and other financial information on ALL Indian companies, head over to www.tofler.in – Business Research Platform.)
Tofler makes no claim of ownership or affiliation with any trademark / logo (REGISTERED OR UNREGISTERED) used in this article. Trademarks or logos, if any, published on this page belong to their respective owners.