Walmart is not just a retail giant, but a phenomenon that has transformed the way people shop and live. With more than 10,500 stores in 28+ countries and an annual revenue of over $567 billion, Walmart is the world's largest retailer and one of the most influential companies in history. How did it all start? What are the secrets behind its meteoric rise and enduring success? In this blog, we will explore some of the key sales and marketing strategies that Walmart has used to become a household name and a leader in cost leadership. We will also draw insights from the book Made in USA by Sam Walton, which is the autobiography of the founder of Walmart and his vision for the company and the world.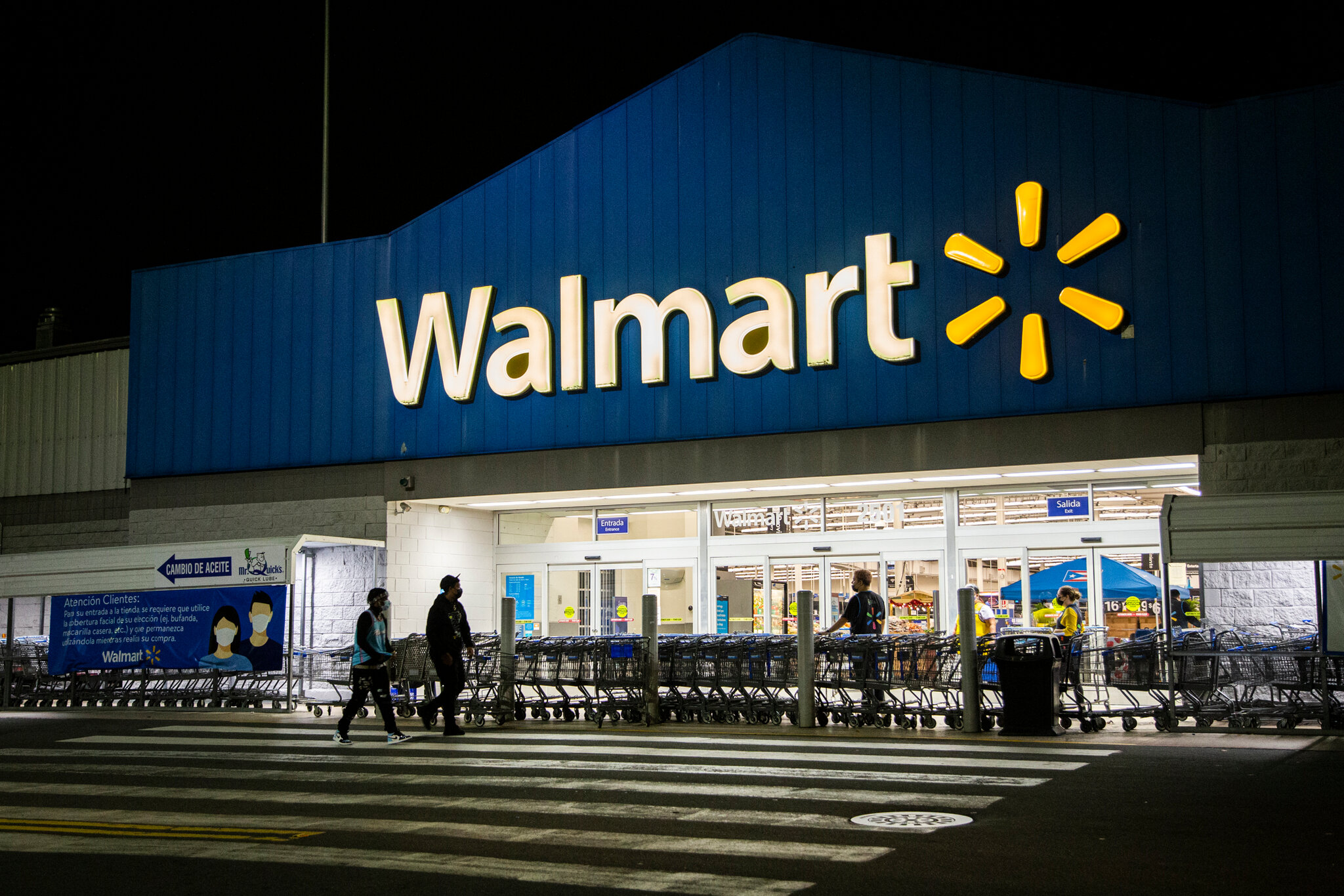 Extensive Distribution Channel
Walmart's distribution channel is the network of intermediaries that connects the company's products and services with its customers. Walmart uses the intensive distribution strategy or intensive distribution channel design for this marketing mix element1. In the strategy, the company's stores and e-commerce websites generally offer the same variety of goods and services, and all stores have similar functions in their operations.
Walmart's distribution channel consists of the following components:
Suppliers: Walmart sources its products from a large number of suppliers, both domestic and international. Walmart has a reputation for being a tough negotiator with its suppliers, demanding low prices, high quality, and timely delivery. Walmart also works with its suppliers to improve their efficiency and sustainability practices.
Distribution Centers: Walmart operates more than 150 distribution centers in the U.S., each serving 75 to 100 stores within a 250-mile radius. Walmart uses advanced technology and automation to optimize its inventory management, order fulfillment, and transportation processes. Walmart is also investing in warehouse automation in distribution centers to deliver aisle and department-ready pallets to stores.
Stores: Walmart has more than 10,500 stores in 28+ countries, offering a variety of formats such as discount department stores, supercenters, neighborhood markets, and warehouse clubs2. Walmart's stores are strategically located to reach a large number of customers and provide convenient access to its products and services. Walmart also offers various pickup options such as lockers and towers for online orders.
E-commerce: Walmart has a strong online presence, with e-commerce websites in 10 countries and partnerships with online platforms such as JD.com in China and Flipkart in India2. Walmart's e-commerce websites offer a wide range of products, including groceries, apparel, electronics, home goods, and more. Walmart also offers various delivery options such as express delivery, curbside pickup, and home delivery.
Customers: Walmart serves millions of customers every day, both online and offline. Walmart's customers are diverse in terms of demographics, preferences, and needs. Walmart aims to satisfy its customers by offering low prices, high quality, wide selection, and excellent service. Walmart also leverages customer data and feedback to improve its offerings and personalize its marketing efforts
Walmart used low prices as its core value proposition and competitive advantage, and it implemented various tactics such as "Everyday Low Prices (EDLP)", "Savings Catcher & Ad Match", and "Rollbacks" to deliver on this promise.
Walmart leveraged its extensive distribution channel to reach millions of customers through its physical stores, e-commerce platforms, subscription services, and advertising network.
Walmart maintained a "customer-centric approach" by offering a wide range of products, providing excellent customer service, and fostering a culture of innovation and continuous improvement.
Walmart believed in being humble, frugal, ambitious, and visionary, in its sales and marketing strategies, which has been explained by Mr. Sam Walton in the book "Made in USA"
In this blog, we will have a closer look at how Walmart became the biggest retailer in the world and what you can learn from its sales and marketing strategies. Let's have the detailed view at the strategies mentioned above:
Low Prices
Walmart's strategy of keeping prices low has been in place ever since the company was founded by Sam Walton in 1962⁶. The philosophy of keeping prices low hinged on having a large scale and minimizing operating costs. The low-price model has gained momentum over the years, allowing Walmart to offer even lower prices and incur less cost⁶.
Every Day Low Price
One of the key tactics that Walmart uses to offer low prices is the EDLP (Every Day Low Price) approach. This means that Walmart does not rely on sales promotions or discounts to attract customers, but rather offers consistently low prices throughout the year. This saves customers time and effort in searching for the best deals or comparing prices across different stores. It also reduces the costs of advertising and inventory management for Walmart, and makes consumer demand more predictable.
Savings Catcher & Ad Match program
Another tactic that Walmart uses to offer low prices is the Savings Catcher & Ad Match program. This program allows customers to compare the prices of eligible items at Walmart with those of other retailers, and get a refund for the difference if they find a lower price elsewhere. This ensures that customers always get the lowest price at Walmart, and also builds trust and loyalty with them.
Rollback program
A third tactic that Walmart uses to offer low prices is the Rollback program. This program involves lowering the prices of selected items for a limited time, usually a few weeks or months. These items are marked with a yellow smiley face icon and a red "Rollback" sign. The Rollback program helps Walmart to clear excess inventory, stimulate sales, and create excitement among customers.
By using these tactics, Walmart has been able to offer low prices to its customers and gain a competitive edge over other retailers. As Sam Walton said in his book Made in USA; there is only one boss. The customer. And he can fire everybody in the company from the chairman on down, simply by spending his money somewhere else.
Thank you for reading this blog post on Walmart's sales and marketing strategies inspired by Made in USA by Sam Walton. We hope it gave you some insights into how Walmart became the world's largest retailer and what you can learn from its success. If you liked this post, please share it with your friends and colleagues. Until next time!