Company basics
Urban Ladder operates an online platform (www.urbanladder.com) for sale of home décor items and furniture. It is an online market place which connects the buyers and sellers of furniture and home decor items. The company earns its revenue through commission from vendors for providing online market place service to them and its turnover was close to INR 12 crores in the Financial Year ending March 2014. Urban Ladder has raised several rounds of funding.
It was founded in February 2012 by Ashish Goel and Ravi Rajiv Srivatsa. The detailed company profile can be viewed here.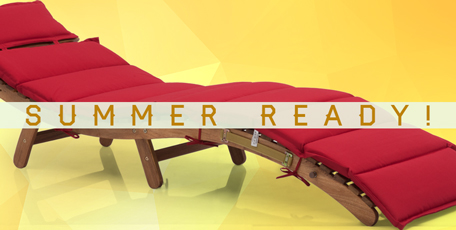 Funding rounds
As per the financials and documents filed by the Company with the Registrar of Companies, the Company has been through 5 fund raising rounds. The first being in October 2012 i.e around 7 months after it was founded. The most recent occurred on 26 March 2015 where the Company has raised nearly $50 million (approx. INR 300 crores). Venture Capital and Private Equity funds like Kalari Capital, Sequoia Capital, Saif Partners and Stead View Capital have invested in the company.
Equity Shareholding by Promoters
As per the Annual report filed by the company, the founders Ashish Goel and Ravi Rajiv Srivatsa hold 48.5% each in the company. However, this figure may not be a good indicator of the effective holding of the founders in the Company due to future equity rights embedded in the preference shares issued to Venture Capital and Private Equity funds.
Analysis of Financial Statements
An analysis of the financial statements filed by Urban Ladder shows that its gross sales have quadrupled from INR 2.7 crores in Financial Year ('FY') ending March 2013 to INR 11.88 crores in FY ending March 2014. Since, the Financials for FY ending March 2015 are still not in, we can't comment on them.
However, what is interesting to note is that the expenses of the company have also quadrupled from INR 5 crores to INR 19.5 crores. The Company reported a net loss of INR 7.6 crores for FY ending March 2014, which was INR 2.3 crores for FY ending March 2013
(Numbers in INR crores)
| | | |
| --- | --- | --- |
| Particulars | Financial Year 2013-14 | Financial Year 2012-13 |
| Gross Sales | 11.88 | 2.76 |
| Expenses | 19.50 | 5.06 |
| Net Loss | 7.62 | 2.29 |
Note – Sales do not mean the total amount of goods sold on Urban laddre (Gross merchandise value). It represents the commission received by Urban Ladder from the sale of goods.
If you would like to know more about Urban Ladder, its financials statements, business report, network etc, then check its Company profile.
Do you want to find out more about private companies in India? Head over to www.tofler.in to obtain Balance Sheets, Financial Overview Reports, Official Company Filings and more. Just type in a company name, select the company from the drop-down and you're on your way!
Related posts
Yuri Milner's DST Global invests over $200 Million in Ola Cabs
Demystifying the "mysterious" large donors of the Aam Aadmi Party
Copyright
Copyright (C). Prepared, owned and distributed by TWS Systems Pvt Ltd. All Rights Reserved. The content of this article is protected by applicable copyright laws. Content may not be reproduced, distributed, modified or framed in any form or by any means, whether electronic, mechanical, photocopying, recording or otherwise without prior written permission.
Disclaimer
The source of this information is documents and data provided by the Company to the Company Registrar and other Government bodies. Information is believed reliable, but accuracy and completeness thereof can't be assured.
Please note that the content of these documents have not been audited at our end and no representation or warranty is made regarding accuracy or reliability data/content.In no event the liability of of TWS Systems Private Limited, its directors, officers or employees or any of their data providers for any damages ( direct, indirect, special or consequential) for whatever cause shall exceed the amount charged by TWS Systems Pvt. Ltd. for making this report available. Disputes, if any, are subject to courts at Delhi, India.