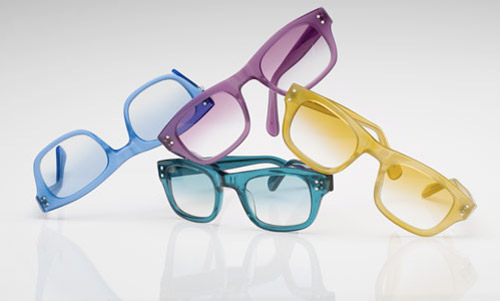 Lenskart was started in Year 2010 by Peyush Bansal and today is the biggest online retailer of eye wear in India. The trademark 'Lenskart' is registered under the name Lenskart Solutions Private Limited (Source: www.tofler.in).
Lenskart operates an e-retail platform and provides a wide range of products including eyeglasses, sunglasses, frames, lenses and contact lenses. Lenskart also sells eye glasses and accessories in their own brand Vincent Chase.
Financial growth
Lenskart has shown an impressive revenue growth. They started with revenues of INR 1 crores in FY 2010-11 and grew 8 times in the next year to INR 8 crores. Next year also, they posted a growth of 4 times and reached INR 32 crores and they closed with revenues of INR 45 crores inFY 2013-14. (Refer the chart below).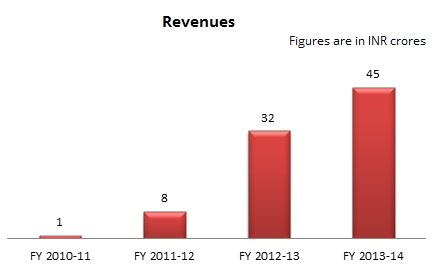 Source: www.tofler.in
This growth has been led by the fact that Lenskart has come up with many innovative ways to engage customers like try at home options, home eye check up and online trial by uploading one's photo.
However, Lenskart is incurring losses in its aggressive pursuit to scale. Their losses were to the tune of INR 24.1 Crores and INR 42 Crores in the financial years 2012-13 and 2013-14 respectively. This means that in FY 2013-14, they are almost loosing every rupee that they are earning. But the market that they have in sight is huge and there is a lot of potential for further growth.
According to their site 75% of the people in India who require glasses do not wear them. Most of their customers buy them to look "specsy". So be it a requirement or an accessory, we have told you where to find it. 🙂
Author – Vishal, a recent addition to Team Tofler, combines his passion of writing with searching for a worthy story in a Company, to make an interesting read.
Editor –  Anchal, founder at Tofler, is a CA, CS and has more than 5 years experience in company analysis. She likes to explore and track companies, their performance and senior management.