Godrej is an Indian multinational conglomerate that was founded in 1897 by Ardeshir Godrej and Pirojsha Burjorji Godrej. The company is engaged in many businesses like – consumer goods, real estate, furniture, industrial engineering, appliances, security, and agricultural products. Over the years, Godrej has become one of the leading multinational conglomerate companies in India and has expanded its business globally. The company's geographic influence actually goes beyond Earth because a lot of India's space projects are currently powered by its engines.
Godrej has a turnover nearing INR 5500 Crores at the end of the fiscal year 2022. The corporation works in a variety of industries, including agriculture, consumer goods, industrial engineering, real estate, appliances, and furniture.
| | |
| --- | --- |
| Headquarters | Mumbai, India |
| Sector | Manufacturing |
| Founders | Ardeshir Godrej and Pirojsha Burjorji Godrej |
| Incorporated on | 07 March, 1988 |
Godrej Industries Limited's operating revenues range is Over INR 500 cr for the financial year ending on 31 March, 2022. Its EBITDA has increased by 180.70 % over the previous year. At the same time, it's book net worth has decreased by -2.82 %. Other performance and liquidity ratios are available here.
The history behind Godrej:
Godrej was founded in 1897 by Ardeshir Godrej and Pirojsha Burjorji Godrej. The company started as a lock-making business in India. Ardeshir Godrej had previously tried his hand at making safes but was unsuccessful. He then decided to focus on locks and was able to create a lock that was unpickable. This lock became very popular and helped the company to grow.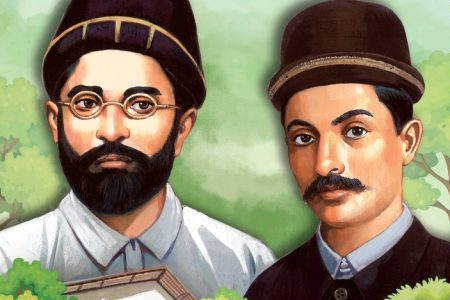 Pirojsha Burjorji Godrej was Ardeshir Godrej's brother and was instrumental in expanding the company's business interests across various sectors. He was also a philanthropist and contributed to various social causes.
1. A Humble Beginning:
The story of Godrej Group began with a simple idea – to manufacture locks that were sturdy, reliable, and affordable. Ardeshir Godrej's commitment to quality and innovation led to the creation of the iconic 'Nav-Tal' lock, a groundbreaking product that set the foundation for the Group's future ventures. The success of the Nav-Tal lock showcased the potential of the Godrej brand, and it marked the beginning of their journey towards becoming an industrial powerhouse.
2. Diversification and Growth:
The Godrej Group's ability to adapt and diversify has been a key factor in its enduring success. After establishing a strong presence in the security solutions sector, the company ventured into various other industries, including consumer goods, furniture, appliances, real estate, agribusiness, and more. Each expansion was backed by a commitment to quality and customer-centric values, helping the Group gain the trust of consumers across India and beyond.
3. Innovation and Sustainability:
Innovation has been at the core of Godrej's success story. The company has consistently invested in research and development to create cutting-edge products that cater to evolving consumer needs. From the world's first soap made from vegetable oils to eco-friendly refrigerators and sustainable agricultural practices, Godrej has been a pioneer in incorporating sustainability into its business model.
4. Global Recognition:
With a strong focus on excellence, innovation, and ethical practices, Godrej has not only made a mark in India but also earned recognition on the global stage. The Group's products are exported to over 80 countries, and its international presence has helped establish India's credibility in the global markets.
5. Ethical Leadership and Governance:
The success of Godrej can also be attributed to its strong leadership and ethical business practices. The Group has maintained high standards of corporate governance and transparency, which have built a strong foundation for sustained growth and trust among investors, employees, and customers.
Key factors behind Godrej's success:
Godrej's success can be attributed to many factors. One of the key factors is that the company has always been able to adapt to changing market conditions and consumer preferences. The company has also been able to diversify its business interests across various sectors, which has helped it to mitigate risks and maintain a stable growth rate.
Adaptability to changing market conditions and consumer preferences
Diversification of business interests across various sectors
Focus on innovation
How Godrej has contributed to society:
Godrej has been actively involved in Corporate Social Responsibility (CSR) initiatives that focus on addressing critical social, environmental, and economic needs of the marginalized/underprivileged sections of society. The company has adopted a shared value approach that helps solve these critical problems while strengthening its competitive advantage.
Godrej Industries Limited (GIL) is committed to the Godrej Group's 'Good & Green' vision of creating a more inclusive and greener India. The company's CSR policy focuses on aligning its CSR strategy with the Godrej Industries Group's Good & Green vision and goals.
The success story of Godrej Group is a testament to the power of perseverance, innovation, and ethical leadership. From manufacturing locks to becoming a diversified conglomerate, Godrej's journey has been nothing short of extraordinary. The company's commitment to excellence, sustainability, and social responsibility sets a shining example for businesses worldwide.
As Godrej continues to evolve and adapt to the changing times, it will undoubtedly inspire future generations of entrepreneurs and leave an indelible impact on the world of business and beyond.