Faasos is not just a food delivery company. It is a food technology company that operates on all three stages of food-on-demand: ordering, distribution, and fulfillment.
Faasos has emerged as a beloved homegrown brand in India. With its humble beginnings in the country, Faasos has now become the nation's go-to fast food destination, winning the hearts of people nationwide.
Faasos is managed & operated by Rebel Foods. It was founded by Jaydeep Barman and Kallol Banerjee in 2011, and is a pioneering force in the Indian online restaurant sphere. As the parent company of Faasos, Rebel Foods has transformed the culinary landscape.
| | |
| --- | --- |
| Co-founders | Jaydeep Burman, Kallol Banerjee |
| Founded | 2011 |
| Headquarters | Mumbai |
| Parent Organization | Rebel Foods Pvt. Ltd |
| Website | faasos.com |
Today, Faasos stands proudly as one of India's premier cloud kitchen restaurants, driven by the visionary leadership of Jaydeep. His unwavering commitment to enhancing the ease and convenience of cooking at home has propelled the company to great heights.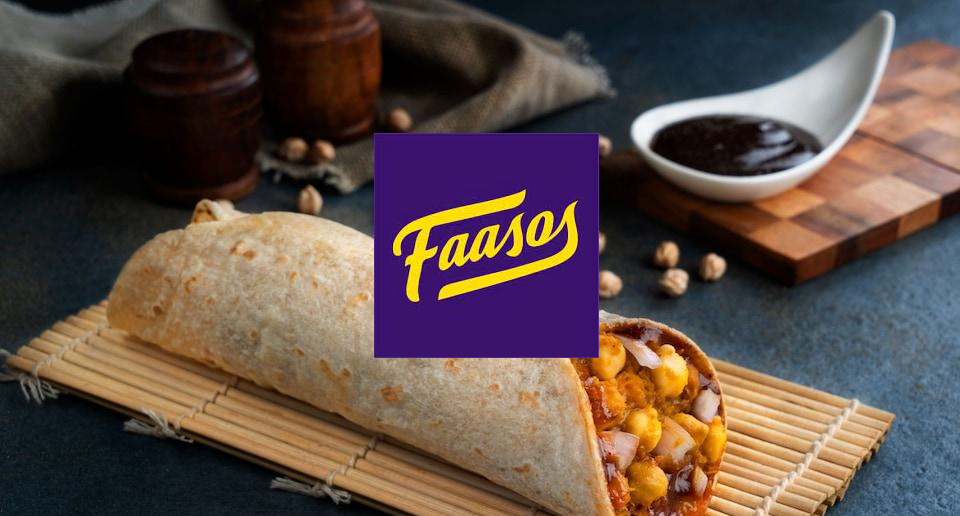 Faasos' success lies in its simple yet effective business model: delivering fresh and high-quality food directly to customers through an intuitive online ordering platform. This approach has struck a chord with diners, earning Faasos a devoted following.
Jaydeep Barman and Kallol Banerjee are the co-founders of Faasos, a brand that has redefined the online food delivery industry in India. Both of them are alumni of IIM Lucknow and INSEAD France, and have worked in various corporate roles before starting their entrepreneurial journey. They launched Faasos as a side project in 2004, inspired by their love for Kolkata rolls. They later quit their jobs and moved back to India in 2010 to focus on Faasos full-time. Since then, they have scaled the business to over 160 kitchens across 35 cities, serving millions of customers monthly with fresh, delicious, and affordable meals. They have also diversified their portfolio to include other brands such as Behrouz Biryani, Ovenstory Pizza, and Mandarin Oak under the parent company Rebel Foods. They are known for their innovation, passion, and vision in the food technology space.
| | |
| --- | --- |
| Operating Revenue | Over INR 500 cr |
| EBITDA | -66.55 % |
| Networth | 107.68 % |
| Debt/Equity Ratio | 0.03 |
| Return on Equity | -32.94 % |
How Faasos Started?
Jaydeep Barman, raised in a family of restaurateurs, ventured into entrepreneurship after completing his education. Recognizing the potential of the cloud, he chose it as the platform for his business. With minimal upfront costs and infrastructure concerns, Jaydeep created a website with an online reservation and menu system for his venture, Faasos.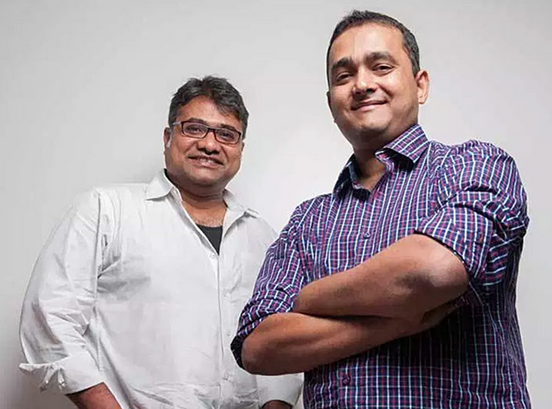 Jaydeep's passion for delivering tasty, homely food and simplifying payment systems emerged during his travels abroad. Inspired by Kolkata's "Kathi rolls," he realized the universal appeal of such cuisine. Thus, Faasos was inaugurated in 2004, initially as a part-time venture.
Jaydeep Barman's family legacy, combined with his own entrepreneurial spirit, propelled Faasos to become a pioneering brand in the food industry. Offering delectable cuisine and seamless dining experiences, Faasos continues to make its mark under his guidance.
Strategies that helped Faasos to grow:
Through these strategic initiatives, Faasos successfully positioned itself as a leading player in the food industry, delivering convenience, quality, and a delightful dining experience to its customers.
Pivoting from a brick-and-mortar restaurant chain to a cloud kitchen model, which reduced operational costs and increased scalability.
Leveraging technology to create an integrated platform for ordering, distribution, and fulfillment of food on-demand.
Diversifying their portfolio to include multiple brands catering to different cuisines and customer segments under the parent company Rebel Foods.
Raising funds from various investors such as Sequoia Capital, Lightbox Ventures, and Coatue Management to expand their presence and offerings.
Innovating their marketing strategy by taking orders on Twitter, launching a loyalty program, and offering personalized recommendations.
Faasos is a remarkable example of how a traditional food business can reinvent itself with the help of technology and innovation. From a small Kolkata roll store chain in Pune to a global online restaurant company with multiple brands, Faasos has come a long way in its journey. By adopting a cloud kitchen model, leveraging an integrated platform, diversifying its portfolio, raising funds from investors, and innovating its marketing strategy, Faasos has achieved tremendous growth and success in the online food delivery industry. Faasos is not just a food delivery company, it is a food technology company that is changing the way people eat.