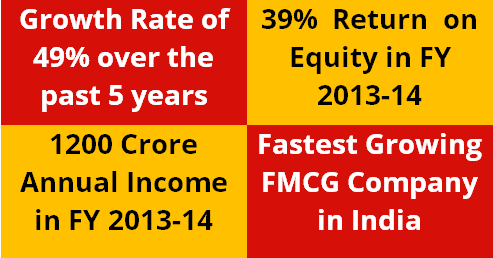 From medicinal products to cosmetics, Patanjali has launched itself in the FMCG sector and is growing by leaps and bounds. In this article, Tofler takes a look at Baba Ramdev's Patanjali.
The trademark Patanjali is owned by the company Patanjali Ayurved Limited. The company has taken traditional knowledge of the Ayurveda and turned it into a profitable business model and put itself on the global platform.
Here are 10 facts you must know about Patanjali.
1. Fastest Growing FMCG Company: Patanjali Ayurved is one of the fastest growing FMCG Company in India, growing at 50% p.a for the last five years.
2. Brand Ambassador: Baba Ramdev is the brand ambassador for Patanjali, and surprisingly he apparently does not own any share in the company.
3. Founder: It was founded in the year 2006 by Acharya Balkrishna.
4. Products: The Company manufactures and sells health care products and herbal consumer goods through its online and offline distribution channels.
5. Share Capital: The Company has a capital of nearly INR 41crores.
6. Shareholders: The major shareholders in the company are:

7. Directors: Here is a pictorial representation depicting the Key Managerial Personnel in the company. Acharya Balkrishna is the Managing Director of the Company and Yaj Dev Arya is the CFO.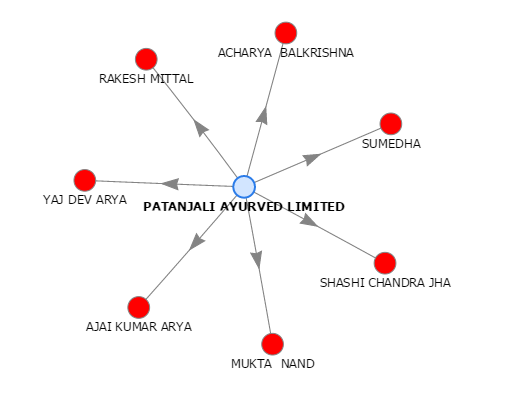 8. Subsidiaries: Patanjali has the following two subsidiaries:
9. Financial performance: Following chart captures the revenue and profit figures of the company. The company has grown at an impressive rate of around 49% in the past 5 years (FY 2009-10 to FY 2013-14). The profit after tax has more than doubled over the last two financial years.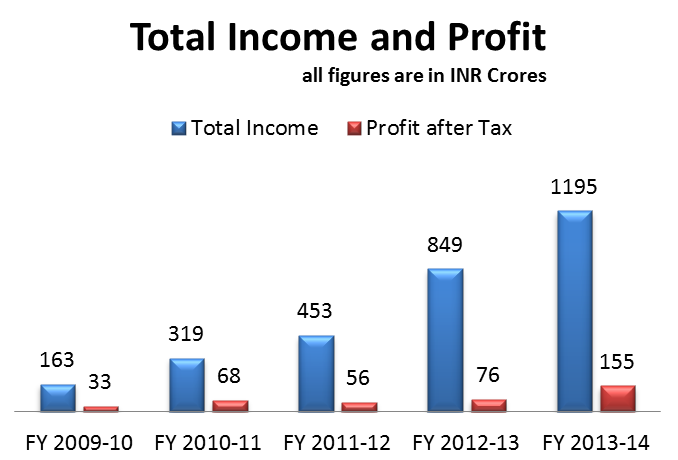 10. Return on Investment: The ROI figures for the financial year 2013-14 are impressive 38.81% Return on Equity and 48.98% Return on Capital Employed. (On the basis of Financial numbers reported in Financial Statements filed by the company with the Registrar of Companies).
Patanjali has recently signed a deal with the Defense Research Development Organization (DRDO) for manufacturing and marketing its products. They have also just launched their Atta noodles. Let's see how much these initiatives add to their Revenue and Profits. Tofler will follow up with their latest revenues and profit figures when the Company files their latest financial numbers.
The above article is prepared with inputs from the Overview Report of Patanjali Ayurved Limited obtained from Tofler.
You may access the report at
https://www.tofler.in/pages/PatanjaliAyurved-OverviewReport-20150930-TO
---
Author – Vishal, a recent addition to Team Tofler, combines his passion of writing with searching for a worthy story in a Company, to make an interesting read.
Editor –  Anchal, founder at Tofler, is a CA, CS and has more than 5 years experience in company analysis. She likes to explore and track companies, their performance and senior management.