Working in a startup comes with its own set of rewards as well as risks. If a startup hits it off, employees would enjoy attractive hikes, stock options and other employee benefits. But, in reality, 90% of startups are found to fail within the first five years of operations. This leaves its employees in the job market again.
Ofcourse, its unrealistic to think that one could identify those 10% startups which create success stories. I mean ask VCs! But, one could atleast avoid startups which are likely to go down the drain and have apparent issues. So, when you get a job offer from a startup, how do you assess it?
Much of the common advice boils down to:
"What does your gut feeling says?"
"Are they paying adequately or is it only ESOPs and other perks?"
"Do you like the team you would work with?"
While these factors may fit well in other scenarios, say like an offer from industry giants like Flipkart or Uber, it barely scratches the surface when it comes to startups. What is the point of taking a job in a fancy company, if it may not exist in near future. That is unless job stability isn't on your agenda or your risk ability is high. But not everyone has that kind of risk ability.
To get to the bottom of this, job seekers need to make decisions based on some hard, data backed factors that help them evaluate the job offer from a startup company. Here are 5 data-driven tests that you could use to steer away from bad apples. If using the right resources, it shouldn't take you more than an hour or a finance degree to form your opinion.
So here is what should be checked and how you could find such information:
Financial Performance
The importance of looking into past financial performance of a company couldn't be overstated. The business is ultimately about generating profits and running sustainably. The financial statements like Profit and Loss and Balance Sheet of a company provide crucial insights into its financial health and growth. They also allow the much-needed comparison with its peers so to understand where it stands.
Unless, a startup is a few months old business, its' financial performance can be assessed from its' financial statements. Few of the vital elements to look for are revenue, net income, operating expenses, total borrowings, profit margins and cash flows. You could access these financials from easy to understand reports from Tofler on private businesses in India.
Snapshots of profit/loss and revenue from Tofler
Ratio analysis is another great way to assess the effectiveness and efficiency of a company's operations. Some of the important ratios which one should look at are debt equity ratio, profit margins ratio, receivables ratio. Any good report on a company should be able to provide all these ratios.
Funding raised
At this time of increasing competition, startups are under great pressure to scale up or stand the risk of losing out to competition. To attain its financial agenda of either scaling up or achieving profitability, startups need external funding to keep it in the course of business. As per a Nasscom report, 25% of Indian startups that wound up in 2017 shutdown due to their inability to raise follow-on funding.
Before you pick up a job offer from a startup, it is significant to assess the total funds raised by the company, most recent inflow of funds and how much funds the startup has in its bank. While the latter could be difficult to discover but other points like amount of funding and the recent ones could be found out. However, please be aware of the rumor funding rounds. They are more common than we know. One should always check such information from authentic sources rather than google search that could also highlight unreliable funding claims. Generally speaking, funding filings with the government are the most authentic source for such information. These filings in turn could be accessed from other platforms like Tofler.
Investors backing the company
Besides how much funds are coming in, who is funding the startup is another important thing to check. The VC funding the startup speaks about the investor confidence in it. Knowing more about that VC firm and its investment portfolio will give you certain idea if the existing investors will participate if fresh funds are to be raised by the startup and how their other portfolio companies are performing.
Another important thing to be checked is the VC partner on board. His personality and views would influence the direction of the company. Know more about his other companies where he has a Director position. Run through his tweets, posts, interviews and articles to understand his approach better. This could really give you or not some comfort on the future of the company.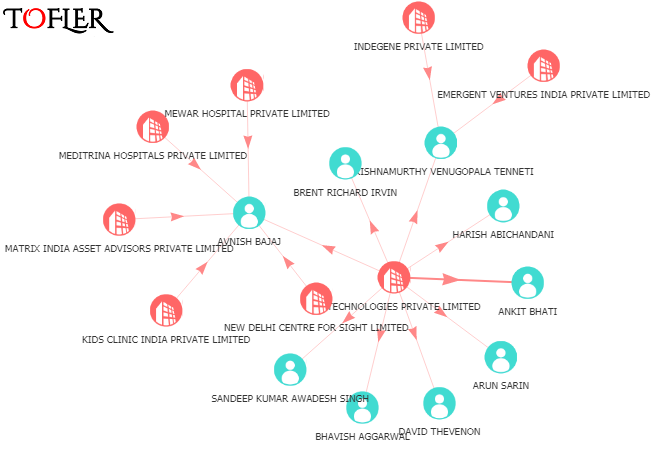 Snapshot of a directors position in other companies
In this perspective, candidates to take up an offer from a startup are required to analyse the company like a VC, as investors of 'time' and 'skill'.
Industry trends and competitors
While the 'startup wave' has transformed existing industries and given way to innovative new sectors and industries, 42% of startups shutdown due to lack of market demand. So it is important to assess the trends and growth of the industry, whether the proposed product or service has potential demand and how other startups in the space are doing. The year 2017 saw a number of fintech companies like payment recommendation platforms wind up due to lack of market demand for their product/service.
A heavily funded competitor that is scaling and expanding rapidly is also a concern as it creates a better brand recall value and is expected to take up a good chunk of the market share. It could be helpful to just glance at comparison of popular companies in that space and the company you are joining to get an idea of scale.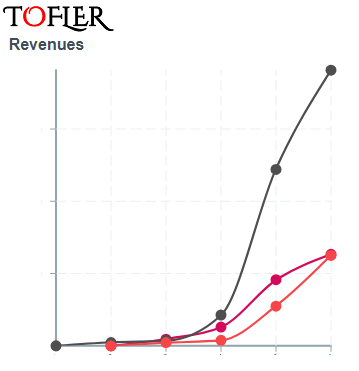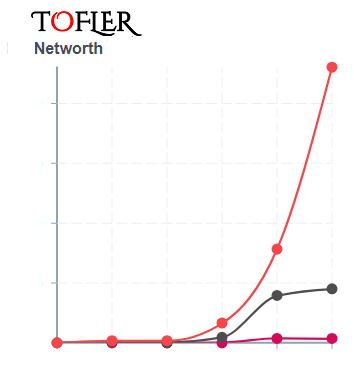 Snapshot of companies comparison at Tofler Company 360
Hiring data
The company's hiring details as to who is joining the team and at which levels indicate the company's growth. If the startup is hiring in sales or business development departments, it may be inferred that the company has achieved the product/market fit. A CFO coming aboard may indicate the company is in a process of forward planning and scaling up. An HR Head coming on board or in-house recruiters joining the team indicates overall growth. You can check these details from the careers page of the startup where it would have posted open positions.
Picking your right fit
With so many new startups cropping up and a majority of them going out of business in just a few years, it is not just the companies that have to seek for the right fit in job seekers but also the other way around. While a candidate may not be in a position to assess these factors in an interview by questioning the team, some research about the business and these data-driven tests will prove handy in assessing the startup and its offer.