Ibibo Group which owns and operates Goibibo has reported its latest financials for FY 14-15 with the Registrar of Companies. Its revenue has doubled over the previous fiscal.
Incorporated in

2012

Revenue FY 14-15

INR 234 Cr

Loss FY 14-15

INR 377 Cr 

Funds Raised

 INR 1216 Cr
ibibo Group Private Limited mainly operates three businesses – Goibibo, Redbus and Ryde. Goibibo offers online booking for flights, hotels, holidays, and buses. It competes in the online travel aggregator segment with MakeMyTrip, Yatra, Cleartrip, and other players. Redbus is Inda's largest online bus ticketing platform and the company claims to operate on over 67,000 routes and has 1800 bus operators on its platform. Ryde is a ride sharing mobile application. The company is a fully owned subsidiary of Naspers South Africa.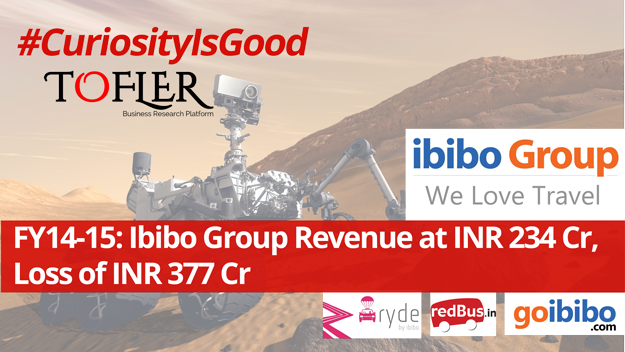 Financial Performance of Ibibo Group
The company reported revenue of INR 234 crores against a loss of INR 377 crores in FY 14-15. The revenue grew by 105% over the previous fiscal while the losses surged by 222%. In comparison, its competitor Cleartrip had reported a revenue from operations of INR 192 crores with a loss of INR 29 crores in the same period.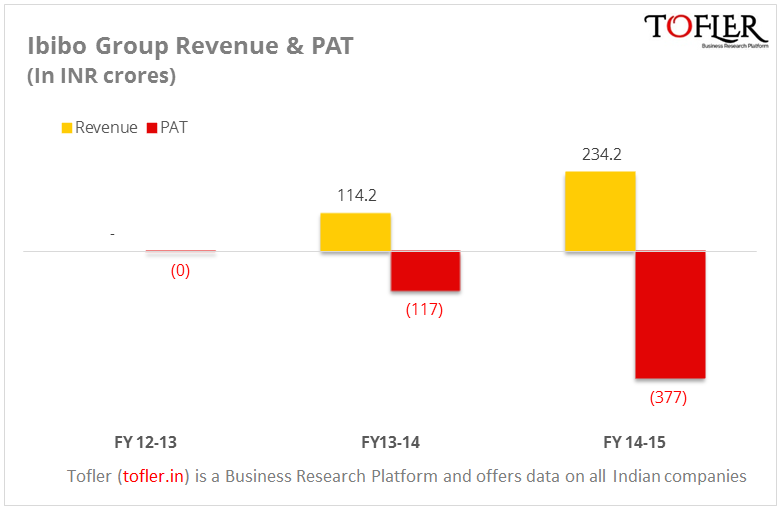 The company recognizes its revenue from the commission income on travel products and services, commission on e-commerce transactions, advertisement income and support fees from related parties. Here is a break-up of the revenue from operations: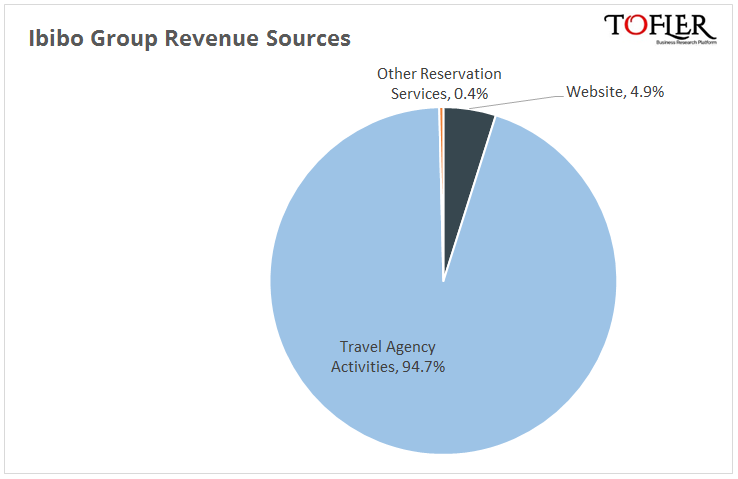 As per the documents filed with the Registrar of Companies, the Gross revenue from services was INR 295 crores while the brokerage discounts rebate accounted for INR 71 crores (~24% of the gross revenue).
The major expense for the company was the Advertising promotional expense which stood at INR 247 crores (40% of the expenses). The company also reported Amortization expense of INR 118 crores, which grew from 23 lacs in FY 13-14, on account of the acquisition of Redbus in 2013.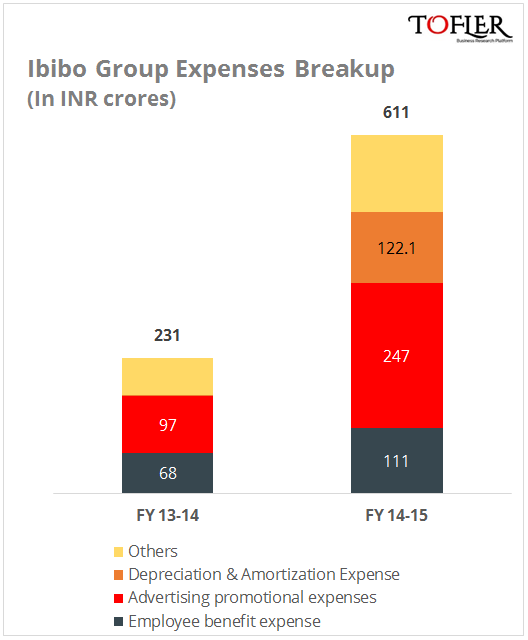 Growth Story of Ibibo Group
Naspers entered India in 2006 and appointed Ashish Kashyap of Google as its CEO. The company has since gone on to fully or partly own companies and brands in India like Ibibo Group, Flipkart, Goibibo, OLX, PayU Money, Redbus, Myntra, Travel Boutique among others. Ibibo Group was formed in March 2012 but commenced its commercial operations from FY 13-14. The company operated goibibo.com for travel booking and in 2013 acquired Redbus. They also acquired a minority stake in cloud based hotels solution provider Djubo in August 2015. Currently Goibibo is among the top 3 Online Travel Agency while Redbus is the biggest bus ticket booking platform in India.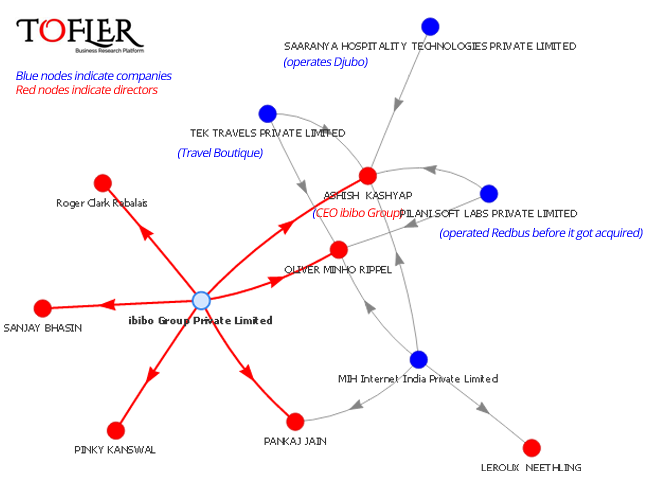 The company has received a total funding of INR 1216 crore. These funds were infused by the holding company MIH India Ecommerce Pte, Mauritius. The latest round of funding was in November 2015 for INR 130 crores.
The group has been on a rampant expansion path. Recently it entered into the standardized budget rooms category by launching GoStays in Delhi, Gurgaon, Bangalore and Hyderabad in September 2015. It also launched Ryde a ride sharing app. Redbus has extended its operations to Singapore and Malaysia.
---
For Annual Reports, Balance Sheets, Profit & Loss, Company Research Reports, directors and other financial information on ALL Indian Companies, head over to www.tofler.in – Business Research Platform.
---
This article was originally published here by Team Tofler.
Author– Vishal, a Sci-fi enthusiast, engineer by mistake and writer by choice, combines his eye for numbers with a natural flair for storytelling to churn out Tofler's blogs.
Editor –  Anchal, co-founder at Tofler, is a CA, CS and has more than 5 years experience in company analysis. She likes to explore and track companies, their performance and senior management.
---
Tofler makes no claim of ownership or affiliation with any trademark / logo (REGISTERED OR UNREGISTERED) used in this article. Trademarks or logos, if any, published on this page belong to their respective owners.