INVEXOTECH IT SERVICES (INDIA) PRIVATE LIMITED

(As on: 31 October, 2015)
INVEXOTECH IT SERVICES (INDIA) PRIVATE LIMITED is a Unlisted Private company incorporated on 31 December, 2013. Its registered office is at D-242, SECTOR-63, NOIDA, Uttar Pradesh and paid-up capital is INR 1.0 lacs. Details of its last annual general meeting are not available. The company has 2 directors/Key management personnel.
CIN:
U93000UP2013PTC061622
Status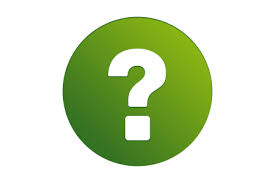 :
Active
Incorporation Date:
31 December, 2013
Type: Unlisted Private Company
Category: Company limited by shares
Subcategory: Indian Non-Government Company
Industry*: Other service activites
Authorized Capital: INR 1.0 lacs
Paidup Capital: INR 1.0 lacs
Last Reported AGM Date: Not Available
Last Reported Balance Sheet Date: Not Available
Give feedback about the company
Tofler, TWS Systems Private Limited and its officers respect the Intellectual Property Rights of all people. Tofler makes no claim of ownership or affiliation with any trademark (REGISTERED OR UNREGISTERED) that forms part of any Company/LLP name listed on this page. Trademarks, if any, listed on this page belong to their respective owners.
*Industry classification is inferred. If the company has changed line of business without intimating the Registrar or is a diversified business, classification may be different. We make no warranties about accuracy of industry classification
Send by e-mail
INVEXOTECH IT SERVICES (INDIA) PRIVATE LIMITED
×
GET ALERTS
Stay updated about events occuring in this company.
Receive emails for following updates:
Filing of balance sheet, profit and loss and annual return, where applicable
Any changes in:
Status - (active, inactive, dormant)
Registered contact details (postal and email addresses)
Directors (appointment and resignations)
Authorised and paid-up capital
If you're not logged in already, you will be redirected to a login page. Please log in and then click on "Get Alerts" again.
Updated information as on today about this company is now available. Would you like to see it now?
Is this your company?